Our Facilities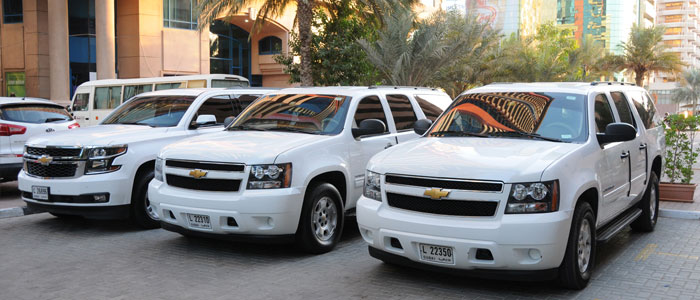 Ours is a regularly updated, properly maintained and serviced where you can always expect first class transportation services. We feature latest models of luxury limousines striving to provide you with the best transportation services available in the market. Our services also include usage of latest technologies to track our vehicles and provide all transportation services on time, in a safer manner and to meet all of your expectations.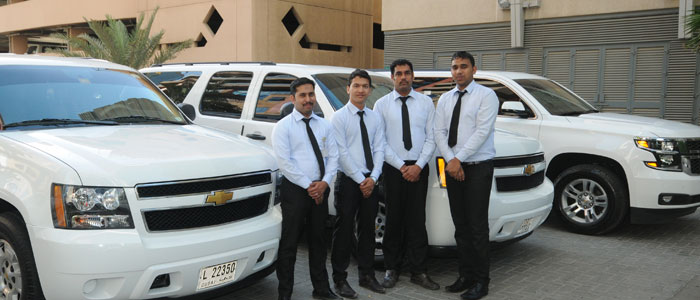 We were chosen by hundreds of executives, corporate event planners and passengers because we understand exactly what you expect and require from luxury transportation. We are committed to provide trained chauffeurs that are uniformed, knowledgeable, courteous and fluent in English. Experienced and courteous transportation coordinators are available to assist you 24 hours a day, 365 days a year.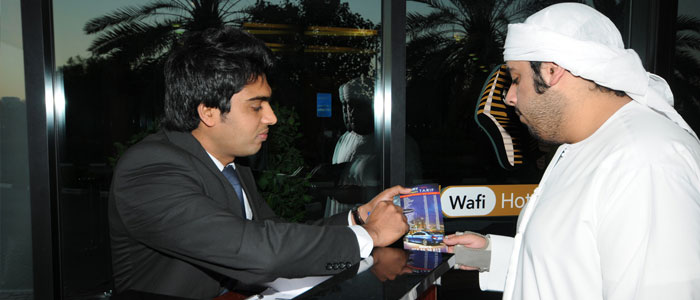 Members of our Dispatch and Reservation Departments will assist you in arranging a simple airport transfer for single executive or assist in organizing all of your transportation needs for large functions, conventions and meetings. Both of the above departments use Fast Trak Systems Reservation software to ensure accuracy in reservations, dispatching of vehicles and central billing. All reservations are subject to confirmation by email, fax or voice mail to ensure excellent and efficient customer service.
About US
Hot wheels Luxury Transport is a number one limousine service in Dubai, serving personal and corporate transportation needs for our clients since 2011. Our mission is to provide you with the most professional luxurious transportation services in the market. We know that time is the most precious commodity; therefore we are committed to serving your needs in a faster, safer and professional manner. We are confident that once you've tried Hot wheels Luxury Transport – it will become the limousine service of your choice. We feature full variety of well-maintained luxurious limousines, from traditional stretch limo to latest models, allowing you to rent a limousine of your choice. You can expect the highest level of comfort in every limousine we own. Our limousines are equipped with various amenities to make your luxury experience even more comfortable and enjoyable. Our chauffeurs are bilingual and customer oriented, with extensive driving experience and impeccable driving record. Our crew and limousine are prepared to serve you 24 hours a day, 365 days a year, including holidays, striving to meet your requirements.
Enjoy luxurious travel with Hot wheels Luxury Transport – your number one choice for limousine service in Dubai.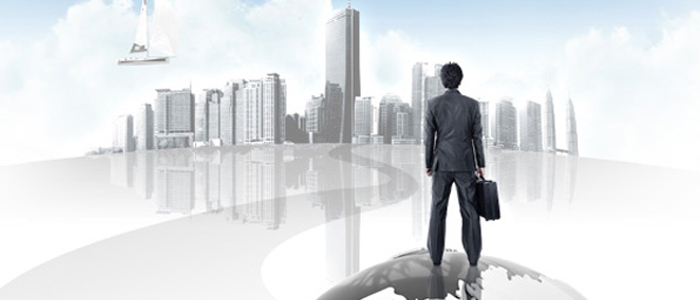 The goal of Hot wheels Luxury Car Transport is to provide the highest quality transportation service to our clients. We will continually upgrade the skills and abilities of our team in an effort to constantly improve our high level of customer service and client satisfaction. We believe that with the proper placement and training our team will be skilled, efficient, and professional; thereby creating an atmosphere conducive to providing outstanding services to our clients. It is our mission at Hot wheels Luxury Car Transport to exceed business goals and expectations in order to deliver the quality service.